PCA skin® offers a variety of products and professional treatments that work to improve your skin's health, utilizing a holistic approach. They address all skin conditions with the most effective ingredients that are uniquely compatible with the skin and body.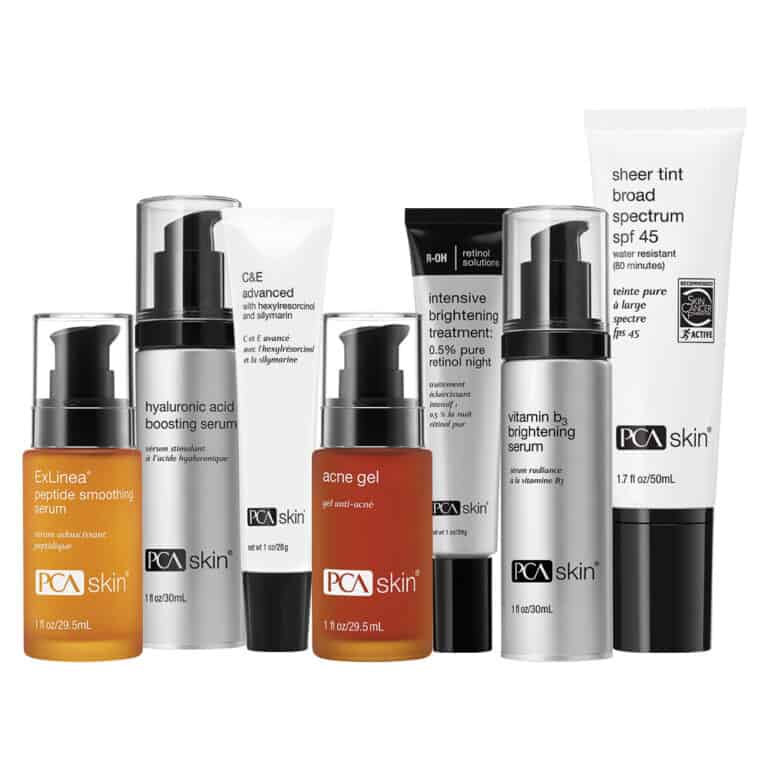 The Hyaluronic Acid Lip Booster is an ultra-hydrating and pumping product that uses powerful peptides to stimulate collagen production. This products provides a non-invasive alternative to fuller lips without irritation and added cost. Lip lines will appear faded and immediately volumized upon application. Safe for all skin types and preventative skin concerns.
This corrective serum is safe for all skin types and helps to diminish dark spots, as well as signs of aging. It provides a healthy dose of antioxidants, Vitamin C, and L-ascorbic acid reducing inflammation and nourishing sensitive skin.
Ditch dull skin and apply the C+E Advanced serum every morning after cleansing.
Apply the hyaluronic acid boosting serum morning and night to achieve deep hydration and reduce wrinkles. Not only will this product provide hydration, but also penetrate the skin to encourage its own production of hyaluronic acid. It targets aging skin with the purpose to prevent moisture loss and redness.