At Focus Aesthetics, we believe our patients deserve long-lasting, natural results, attentive service, and personalized treatment plans that boost confidence and empower you to look and feel your very best.
With over 50 years of combined experience in advanced skin care and plastic surgery, our Jacksonville skin care specialists use the latest technology and a holistic approach to get you better results faster, with fewer appointments and less downtime. Plus, we'll help you stay relaxed during your procedures in our comfortable offices.
We understand it can be hard to talk about your insecurities. That's why we aim to be your trusted skin care partner and always treat our patients with compassion and understanding. 
Learn more about the skin care specialists at Focus Aesthetics.
Meet Our Specialists & Team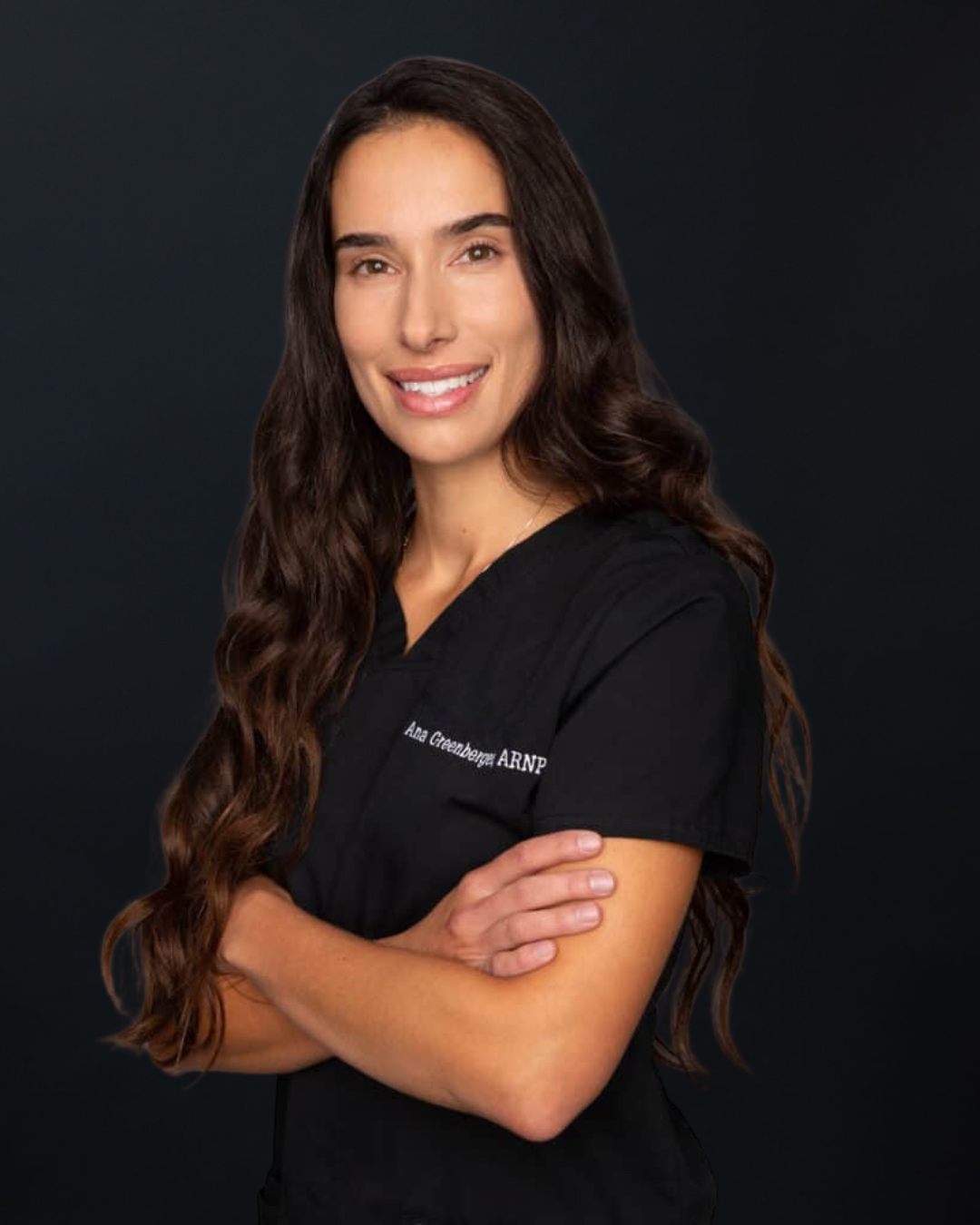 Ana Greenberger, ARNP
Nurse Practitioner, Skincare Specialist
Ana is a board-certified Nurse Practitioner and the primary provider for Focus Aesthetics. She specializes in aesthetics, dermatology, and skin care. With her aesthetic knowledge, artistry, and attention to detail, she creates individualized treatment plans tailored to her clients. Ana believes that education and prevention are the foundation to overall health and well-being. Quoting Wayne Fields, she says, "The six best doctors are sunshine, water, rest, air, exercise and diet … and a touch of 'tox here and there."
She completed her Bachelor of Science in Nursing and earned her Masters Degree as an Advanced Registered Nurse Practitioner from the University of North Florida, where she graduated with honors. She has over eight years of nursing experience working with pediatric hematology/oncology patients, urgent care, ENT and primary care.
When she is not at the office, Ana enjoys spending time with her son doing outdoor activities, surfing, running, and playing with her dog, Luna.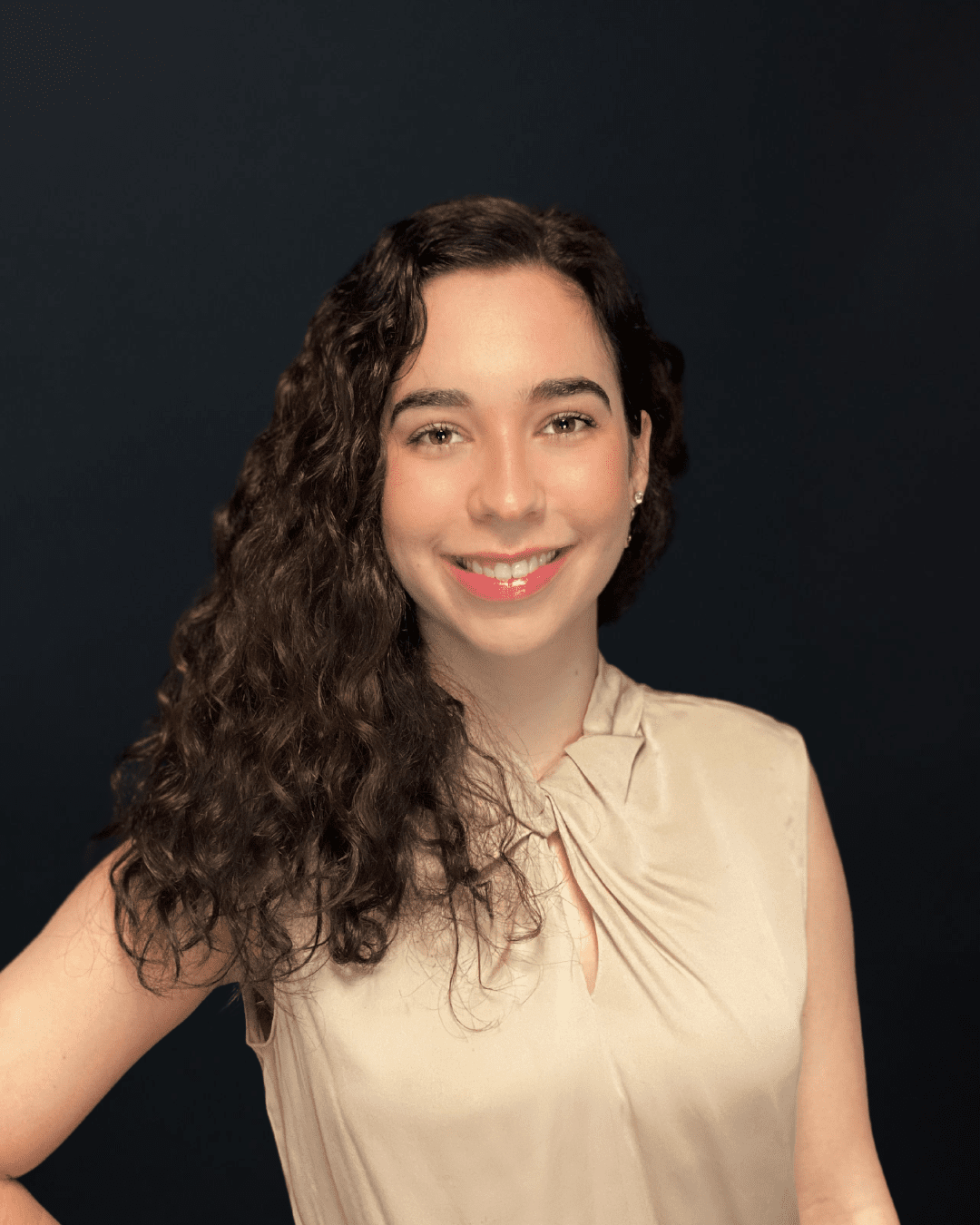 Karen Muñoz,

LE
LICENSED ESTHETICIAN, SKINCARE SPECIALIST
Karen is one of our newest additions to Focus Aesthetics! She is an Esthetician who specializes in advanced skincare treatments such as chemical peels, Microdermabrasion facials, and more.
She first became interested in Esthetics because she suffered with acne for roughly around ten years and tried everything to treat it. This fueled her passion for learning about skincare. Now, her favorite thing to do is preform facials and help others to feel better about themselves.
When she is not busy treating the skin, she can be found spending her time outside – especially at the beach.
Advanced Technology at Focus Aesthetics
As a premier skin care treatment center, we offer the latest technology to provide you the safest and most effective results:
Our wide range of laser services allows us to handle your unique cosmetic needs through simple, efficient, and non-invasive procedures.
We use the Morpheus8 body contouring platform, usually only offered in surgical offices.
We offer a broad spectrum of injectables and fillers such as BOTOX®, cosmetic fillers, and KYBELLA™, allowing us to customize treatments and produce more natural results.
We use advanced pain-relievers such as dental blocks and nitrous oxide to reduce pain, ensure patient comfort, and eliminate long-term effects.
We carry medical-grade ZO® Skin Health and skinbetter science® products.
We offer the Morpheus8 treatment technology, which is often only available in surgical offices.